The library's award-winning Ready to Read program provides comprehensive early literacy skill-building tools to help prepare hundreds of preschoolers each year to be socially, emotionally, and cognitively ready to read when formal instruction begins in kindergarten. The bilingual program includes teaching methods, age-appropriate materials, continuing education for childcare workers, family literacy activities, evaluations to measure progress, and intensive one-on-one coaching. The Ready to Read program serves more than 500 childcare providers and parents of young children ages 6 weeks to 3 years in childcare classrooms throughout lower-income neighborhoods, as well as at all library locations.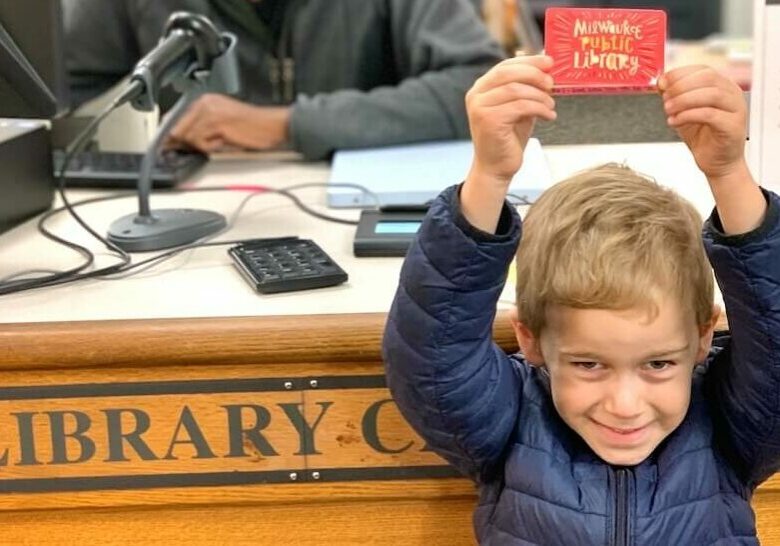 MPL Foundation Ready to Read
Director Theresa Purifoy demonstrates the critical skills needed to promote early brain development and literacy skills through the Ready to Read program. This program is part of the Early Literacy Outreach for kids at The Growing Tree Day Care Center.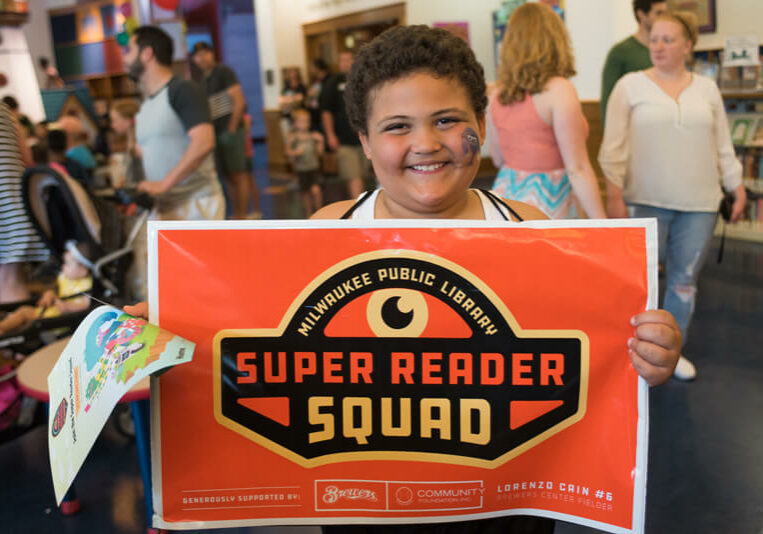 All children need opportunities during the summer to continue reading, thinking and learning. The MPL Super Reader Summer Reading Program begins each May and runs throughout the summer months, helping children retain what they have learned, develop new skills, and build their confidence so that they return to school in the fall prepared to succeed.
MPL has emerged as a key leader in closing the summer learning gap by moving beyond traditional summer reading to the more intentional literacy focus that highlights interactive, structured, and fun literacy experiences. The program serves more than 25,000 children each year at 13 MPL locations and 120+ outreach sites located throughout the community. This program is both a critical resource for those who excel in reading with exceptional age-appropriate options, as well as for those who need materials presented in other languages, prepared in braille, or individually selected for specific skill levels.
The Teen Connected Learning program begins each year with the vision of helping young people read, create, and discover. Customized in 2021 to be developmentally appropriate and resonant for teens while observing COVID protocols, the library offered a "choose your own adventure" style so that teens could choose from several learning tracks and mix and match engaging summer learning activities within those tracks. The activities were developed with an eye toward the library's broader learning outcome goals for teens including 21st Century Skills, Social and Emotional Development, and College and Career Readiness.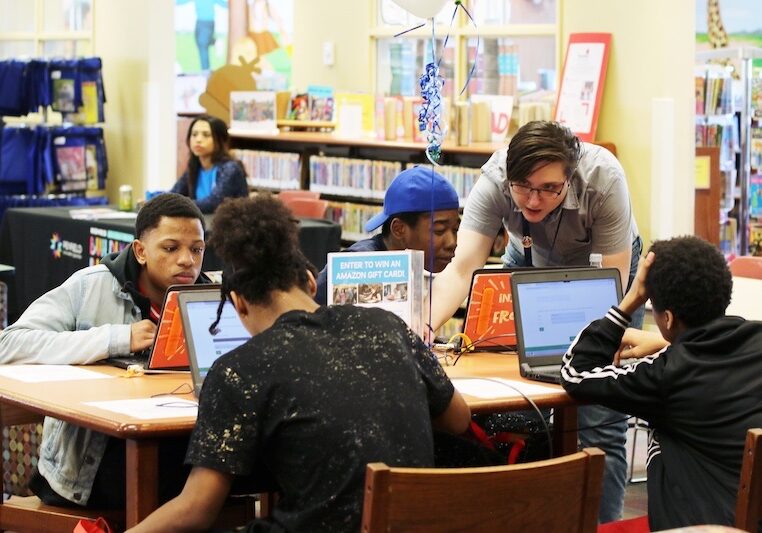 Your Support Builds a Stronger Community
Give to the Milwaukee Public Library Foundation