If you are a library enthusiast looking for a new venture, consider becoming a docent at the historic Central Library located in downtown Milwaukee. Our trained volunteer docents lead architectural tours of the Central Library, answer visitor questions, and share information about the library's historical and current influence in our city.
As a benefit of the Docent Enrichment Program, volunteer docents meet as a group several times throughout the year to learn more about the Milwaukee Public Library's significance, architecture, projects, and services. Additionally, docents are invited to join fun and unique tours to other cultural institutions to enhance general knowledge about our city and learn from peer docents.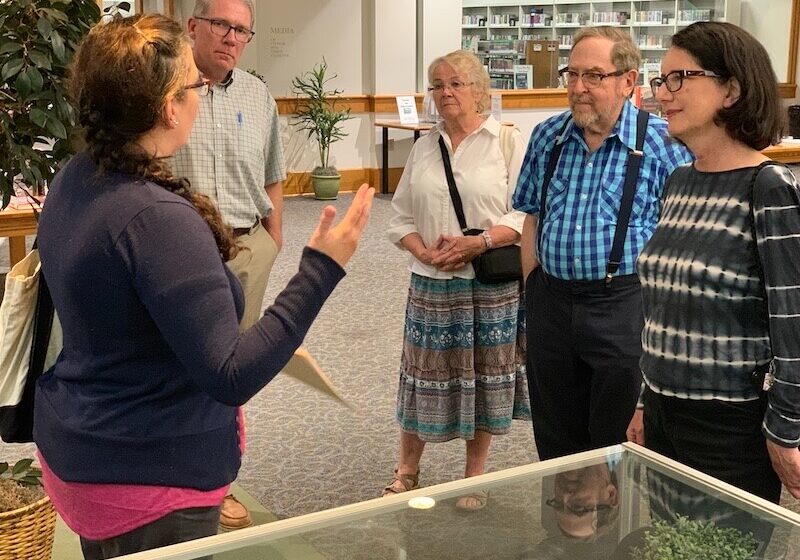 The library also needs volunteers to help in our used bookstore called the Bookseller — assisting with sales, accepting book donations, and merchandising. Volunteers are essential to the popularity of the Bookseller, and we hope you will join us in our efforts to provide inexpensive books, music, comics, and literacy-related goodies for the booklover in all of us.
Cashier
Sorting Room
Special Sales (inquire for available dates)