Even before the COVID pandemic forced residents to quarantine, Milwaukee Public Library understood that a lack of internet access at home is a long-term problem — especially for the 232,176 households without internet. As a long-term solution to this ongoing disparity, MPL developed and launched the Hotspot Lending Program to provide free internet hotspot devices to Milwaukee residents. The hotspots are pocket-sized, easy to use, and can connect up to seven devices to the internet, allowing simultaneous access for several users.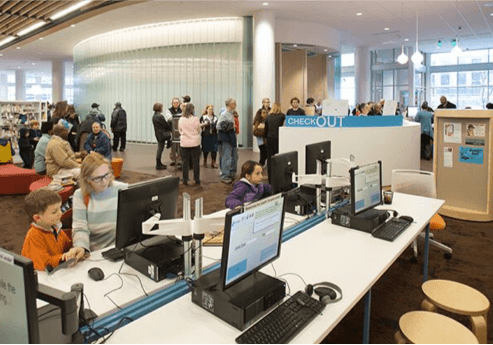 Why I Give to Milwaukee Public Library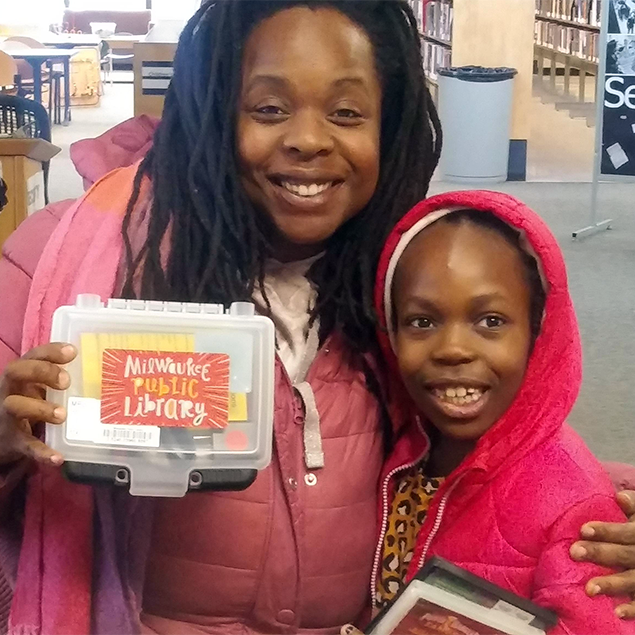 "Having internet access at home so that my children have access to supplemental education online is a game changer without putting financial burdens on our monthly budget. Thank you for increasing our quality of life! Keep the program!"
Ingrid S., Library Patron at MLK Branch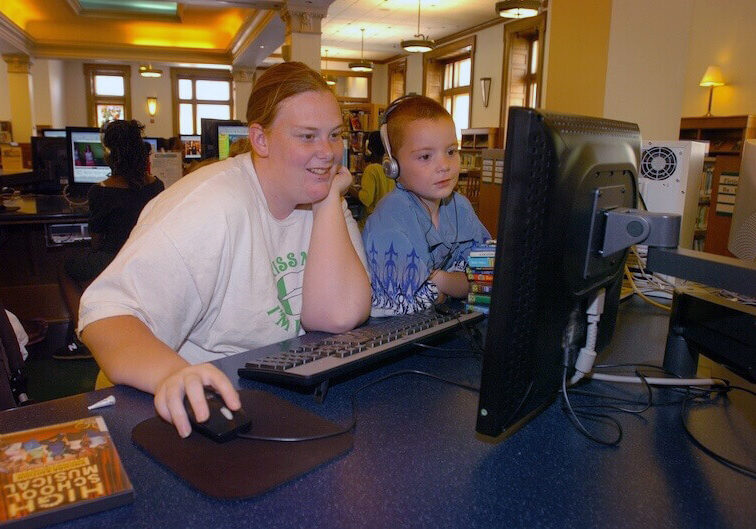 In addition to providing access to online current health care information and telemedicine services that are critical during this health crisis, the Hotspot Lending Program also provides free access to MPL's wide variety of enriching digital resources including free e-books, live on-line tutoring, music, language classes, movies, magazines, databases and so much more. The program will also enable patrons to complete online job applications, enjoy virtual story times, take on-line high school and college classes, and pursue continuing education, and professional training programs at home.
In 2017, MPL opened the library's first Makerspace at the Mitchell Street branch. Almost immediately, it became clear that this was providing a safe, welcoming, innovative space that our patrons valued — especially teens. There are youth in the space every day after school, on the weekends, and during summer, engaging in creating art, cooking, recording music and videos in our sound studio, using photography equipment, learning how to program video games...essentially making and creating of all kinds.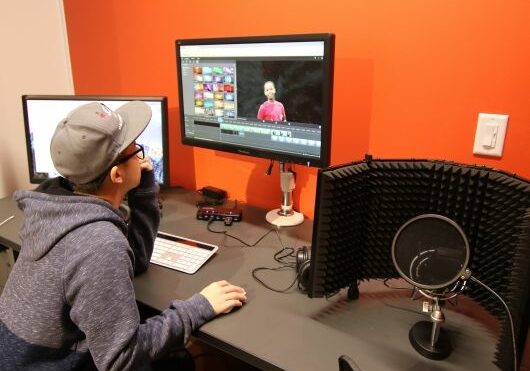 Build 21st Century Skills
Now in three library branches, tech-based programs in the Makerspaces are led by teen interns as well as adult Makerspace Facilitators, so there are qualified adults alongside the teen "near peer" support. The format is explicitly designed to enhance developmental relationships, build community, and help teens develop critical 21st century skills.